Seadrunar
recyling equipment
Here's a sample of the equipment we use to support your Seadrunar recycling program.

Desk Side Boxes
13" x 9" x 15" – For collecting recyclable materials at each desk.
Lunchroom Boxes
22" x 13" x 42" – For use in common areas like break rooms.
Plastic bags not included.
Canvas Cart
3 ft. x 4 ft. x 3 ft. – Used for inside pick-up, usually in mailroom, garage, janitorial
rooms, copy rooms, etc.
Dumpsters
4 yd., 6 yd. and 8 yd. – Placed in parking lots as central collection area.

Roll-off Containers
30 yd. and 40 yd. – Used in parking lots.
Confidential Shred Tote
23"w x 29"l x 43"h – 64 gallons - Used for Mobile Shredding Service.
Consoles
Half the size of a Tote – Used for Mobile Shredding Service. 32 gallon container. Holds approximately 3 file/banker boxes.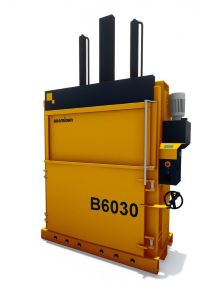 Baler


Trailer